UNICEF Global Resource Guide on Public Finance for Children in ECD
July 21, 2023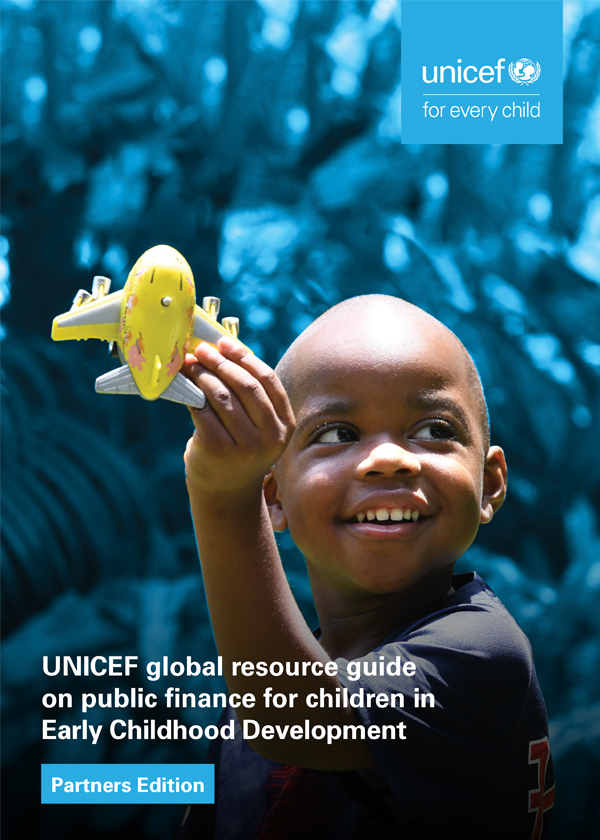 This resource guide explains how to diagnose and analyze public finance issues for Early Childhood Development in different country contexts and describes core actions and key analytical tools to generate essential evidence for policy, advocacy and budgetary decision-making purposes. Related to Section 3, the guidance provides background information on conducting fit-for-purpose costing studies. Relevant content includes but is not limited to:  
Pages 84-91 provide foundational information on costing.  This information is useful to refer to understand costing, broadly, and for identifying the type of simulation model (need or intervention based) alongside the tools "2.3 List of Core Indicators of Cost and Financing Variants" and "3.3 Tips, Checklist and Examples: ECE Simulation Models".
Page 89 provides considerations on costing behavior change and communication activities which often form part of ECE strategies geared towards increasing community and parental demand for ECE.  These considerations may be useful in developing the ESP's operational plan's costed strategies and activities.
ECE examples: Page 83 provides an example from South Africa of assessing local financial flows for ECE service provision. Page 94 has a case study on Montenegro's ECE study, which included a cost analysis, and how this led to the identification of cost-effective ECE service provision model options.